With one in five of Malta's population being an expat, the country has become a veritable melting pot of cultures. Historically the Island has welcomed people from all corners of the world and foreigners have long come to our shores to seek a better future for themselves and their families.
Due to the global movement of people has now increased rapidly due to significant geo-political shifts, volatile economies as well as restrictions to personal liberties and poor handling of health care during the pandemic.  These reasons are only a few that are making more and more people consider moving to other countries where they can find better prospects and lifestyles than in their country of origin.
This influx of foreign workers into Malta is helping the country fill lacunae in many industries that keep the economy going. Their contribution is valuable to the local fabric in more ways than one. A country can only gain from having a population rich in diversity, in cultures, religions and traditions, helping to sow a mindset that allows different life perspectives, histories and experiences.
Cultural integration does not happen automatically and places of work need to not only be aware and acknowledge the many interactions at play when different people from various countries come together. They also need to proactively put conditions in place that enable acceptance and integration.
At AX Construction, a staggering 246 from 281 employees are non-Maltese with the majority hailing from India, Serbia, Pakistan, Albania, Turkey and Morocco. To successfully manage such a diverse workforce, in addition to ensuring an organisational culture that's inclusive and that draws on the strength of this diversity, AX Construction has strengthened its people strategy through a number of measures. Brandon Lee Magri, Construction HR Manager explains how.
Healthy communication practices
"For starters we enjoy an open-door policy," explains Brandon. "This enables good communication across the board, but it especially encourages healthy interactions with management, so that any issues are nipped in the bud and people feel their feedback and opinion is valued. Which they are."
"Open door measures also go a long way towards getting to know your team as individuals, what drives them and what motivates them." This becomes more important when the people on your team hold different values and perspectives. It helps you challenge your assumptions and not take things for granted."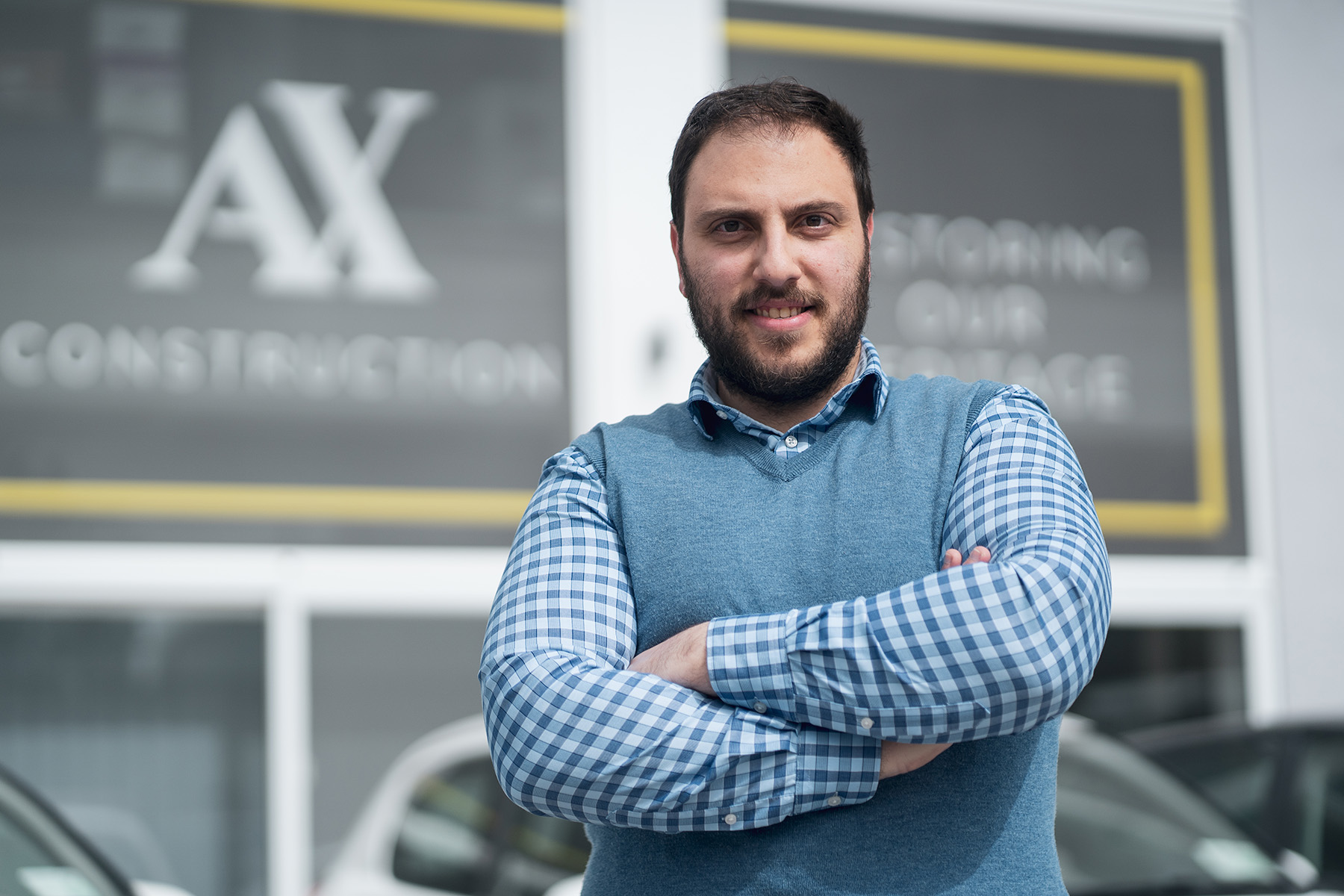 Part of the communication flow at AX Construction also involves getting feedback in project post-mortem exercises that enables management to understand what was a success and what went wrong so that the team can always improve on the already high benchmarks set at the company.
"It is also crucial to imbue in each individual on the team the same professional standards and values that the Group is renowned for," continued Mr Magri. "This ensures everybody on the team is well placed to perform as best as they can, leaving nobody out."
Language barriers are a reality, even when English is widely spoken, as misunderstandings are not rare between a multi-cultural team. "We are blessed with loyal employees who have been with us for years," continued Mr Magri. "These employees act as mentors to new ones on board who, despite the differences, learn the ropes from those already on the job, and who know what works and the best practices to instil in a very clear way. This in itself makes up for the challenge of language barriers.  Of course, we encourage employees to learn English, organise English courses from time to time, and along the years, there are some that have even leart Maltese on their own steam. When people are motivated, the language barriers melt rapidly."
Religious diversity
AX Construction is fully supportive of religious feasts and events. Management understands employees who ask for vacation leave during Ramadan or the Orthodox Christmas and that they may need to leave the site to pray. "Indeed, this has an impact on our operations but we do our best to accommodate requests that enable people to live their cultures in our country."
Building a team
Team building becomes of greater importance when the team is multi-cultural. "Getting to know each other away from the office is important for us as this is when most significant social interactions happen," continued Mr Magri. "For this reason, we regularly organise team building activities that help us bond and learn how best to acknowledge each other's strengths when working together."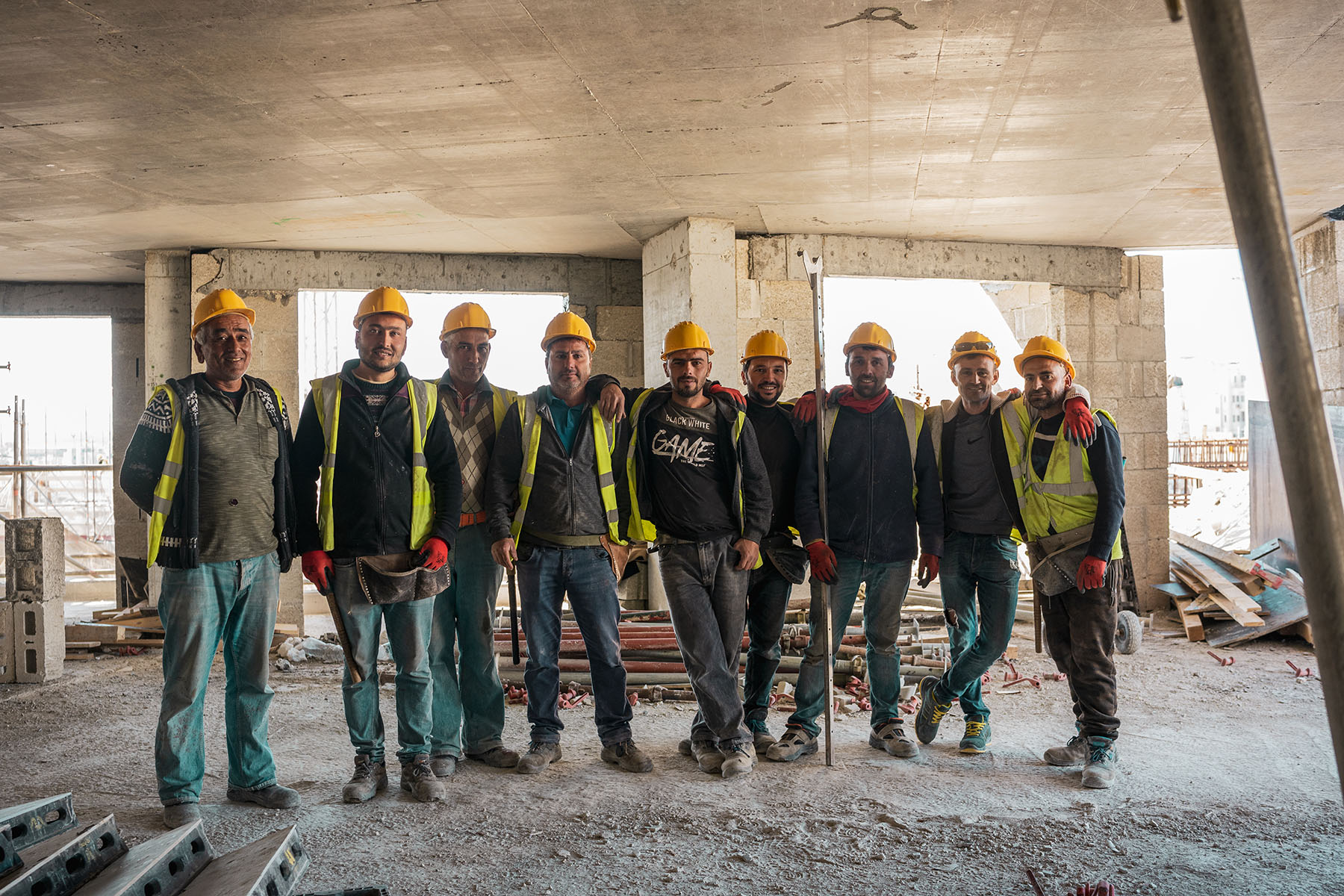 People development
At AX Construction, an employee reward system doesn't just take into consideration a financial reward, but eyes a sustainable exercise of training and career development. "Some employees could only do steel fixing when they started. Now, they have learnt other skills like stone and brick laying, or restoration techniques. This ensures employees are able to progress in their careers at AX Construction."
The result is a loyal employee base, some of whom have been with the company for years.
"Awarding our employees is an important policy at AX Construction that helps employees feel acknowledged and appreciated. But even more important is the investment in our people. Couple these with making people feel empowered and giving them room for growth, and you have a winning formula for people retention and becoming an employer of choice."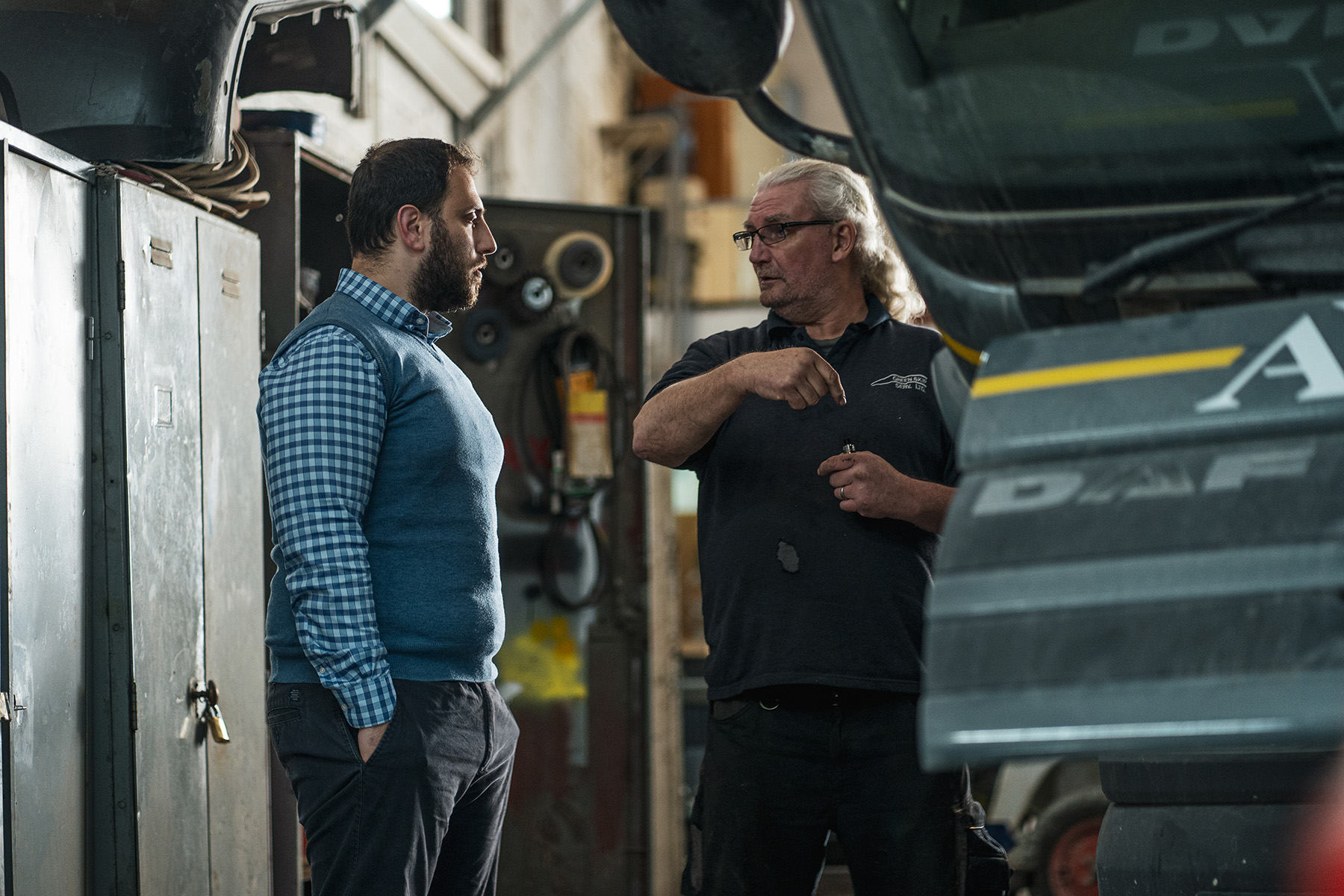 https://axcareersmalta.com/wp-content/uploads/2022/09/AXCareers-Thumbnail-Artwork-scaled2.jpg
1448
2560
nicholas@m7alpha.com
https://axcareersmalta.com/wp-content/uploads/2022/01/AXCareersLogo.svg
nicholas@m7alpha.com
2022-09-16 10:19:53
2022-10-05 16:52:29
Cultural Integration at AX Construction