08/30/2023
Meet our Interns at the AX Business Centre!
In today's ever-changing business environment, the role of interns has evolved significantly. This transformation is particularly noticeable at the AX Group Business Centre, where interns are not just participants in day-to-day operations but active contributors to innovation, growth, and success. Meet our interns below!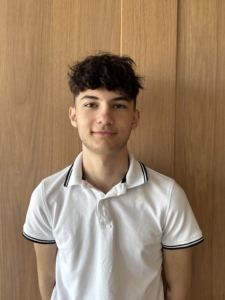 Shaun Aquilina
I am Shaun Aquilina, a 16-year-old student currently working as an intern with AX Group, part of the IT team at Head Office. In my role, I provide assistance to my colleagues within the IT department, both with hardware and software tasks. This includes maintaining inventories such as the storage room and printer data. I recently completed my secondary education at Maria Regina, where I studied Computing for three years. I aspire to pursue my passion for video game development by furthering my studies in Computing at an Advanced Level at Giovanni Curmi Higher.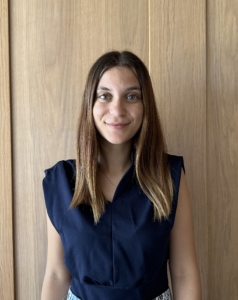 Monica Teuma
I am Monica Teuma, a 22-year-old student, currently undergoing a Bachelor's Degree in Business Enterprise at MCAST. Presently, I am fulfilling an internship role in the marketing department at AX Group. Within AX Group, I am primarily responsible for providing support to the marketing team in various tasks and projects.
My role involves assisting in the organisation of marketing photography and assets, contributing to marketing campaigns, conducting market research, assisting with content creation, and staying updated on industry trends. Upon completing my degree, my intention is to pursue a master's degree in marketing, with the aim of further advancing my career and personal growth.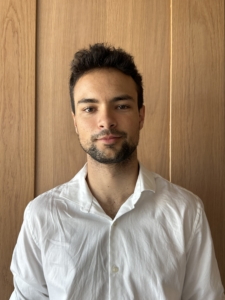 Joan Petit
My name is Joan Petit, and I am from Barcelona, Spain. I worked with AX Group, undertaking an Erasmus program during June and July. The main objective of my internship is to digitalize the company's documents, making it more efficient to search for them using the program Therefore. Additionally, I provide support to my colleagues beyond this project, assisting them with any reported issues.
I am currently pursuing an IT degree at STUCOM Centre in Barcelona, which is a two-year program. Upon my return to Spain, I will start the second year of my studies. As I look ahead to my future, I intend to continue studying subjects related to computers, such as programming, networks, and databases, which are my primary areas of interest.
We believe in the potential of every intern who has been part of our team, and we are confident that they will go on to achieve remarkable success in their future careers. To our interns, we extend our best wishes and hopes for a bright and fulfilling professional journey ahead.